What's a more fun summer activity than visiting an amusement park? Whether you break the bank for a trip to a mega-park in Orlando or simply head for the nearest roller coaster, amusement parks offer fun and thrills that can entertain the whole family. And unlike a sporting event or movie theater that holds attention for just a couple hours, theme park visits offer great value as you can visit for a whole day (or in some cases, even longer). The flip side is that your family is guaranteed to get hungry at some point during your amusement park trip. For those on a budget (everyone, right?!) having a plan on food to bring to an amusement park and theme park food ideas is as essential as the admission tickets.
5 Essential Tips for Theme Park Food
We at Kennywood know a thing or two about theme park snack ideas, and we put together this blog post to better prepare you for your next trip to Pittsburgh's best amusement park (https://www.kennywood.com/), or even if you decide to visit one of our many friendly competitors. After all, as much as we compete to be the best in our field, we are one big family in many ways as well!
A wise man once said, "Failing to plan is planning to fail." When it comes to determining theme park food ideas, this can certainly apply. Most theme and amusement park web sites will give you an idea what food they offer, how much it costs, and can help you plan out how much money to bring. In addition, you can learn what foods are healthy. If this is your first time to the park, you may want to visit fan sites to get recommendations on the "can't-miss" foods. After all, who can go to Kennywood without trying the world-famous Potato Patch fries? There's other essential information here. For example, does the park you're visiting allow guests to bring food and drinks? You'll want to know this, because you certainly don't want to waste time packing a cooler and lugging it to the entrance gate only to be told you can't bring in certain items--or everything you packed--into the park. And if you're on a special diet, such as kosher, gluten-free, dairy-free, or vegan, then speaking with a food department representative in advance is an effort that will likely pay off once your stomach starts growling. 
Kennywood's location has been a family picnic destination since well before we were founded in 1898, and we are proud to continue that tradition by allowing our guests to pack their own coolers and bring their own food and beverages (with a few restrictions) for their visits. We understand that Kennywood tickets and passes (https://www.kennywood.com/tickets-and-passes) can be a big expense for plenty of people, and are more than happy to allow guests to save some money by packing food to bring to an amusement park. This is not the case with all theme and amusement parks, so we definitely recommend checking the web site or calling the park directly to learn if this is permitted or not. If the park you're visiting does not allow you to bring in food, you may still want to pack the cooler, but just leave it in the car. Nearly all parks will allow you to leave and re-enter, as long as you get your hand stamped (or similar measures) before leaving.
Now, what are the best theme park food ideas if you're bringing your own? Well, keep in mind that you're likely going to be in warm, sunny conditions and also on the move a lot. So your group will likely be expending energy and sweating a decent amount. Number one on the Bring List is water, and equally high on the Don't Bring List is soda. Pop (as we call it here in the 'Burgh) does not provide the hydration necessary for a long day of walking, riding and laughing. Same with very salty snacks. They'll leave your group thirsty and clamoring for a water break. We recommend items that are high in protein, like nuts, or fruits and vegetables that are more of a refreshing snack.
Think about what, in your and your family's opinion, are the best theme park foods (https://www.kennywood.com/where-to-eat), and then bring reasonable supplements to them. For example, if you know you want to have a Disney Dole Whip (we now serve them at Kennywood as well!), then maybe you want to pack sandwiches to serve as your "meal" and buy dessert at the park.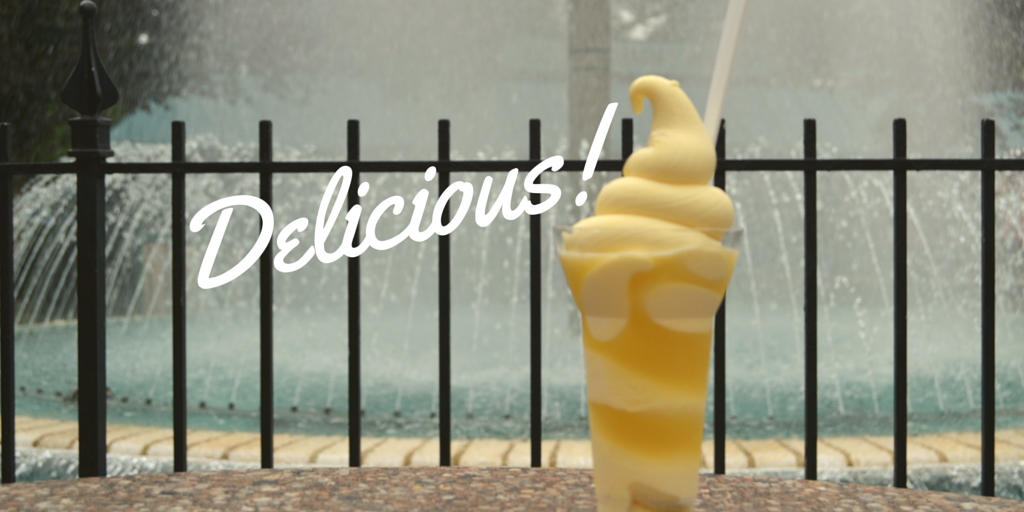 If when going to Dollywood in Tennessee, your group just has to eat their amazing Dogs N' Taters combo (definitely among the best theme park foods out there) for dinner, maybe that means you'll save some money by making sandwichesand having those for lunch (you'll have to keep them in the car, as Dollywood does not allow guests to bring food into the park). 
Another important consideration is where you will put your food while you're not eating. This goes back to the planning tip. Even parks that allow you to bring food may not have a safe or convenient place to store it. So you may need to rent a locker or carry it with you. In those cases, you have to make sure your cooler or bag will fit in a locker, or that you can/want to lug it all around the park. And if you're not able to store the food in a cooler, then you don't want to bring many items that have to be refrigerated to ensure they do not go bad.
Even the toughest diets usually offer the opportunity for some cheat meals. And what better place to have one that at a theme park?! Not only are there many mouth-watering options to eat, you're probably going to walk and sweat enough to burn many of those calories off. Sometimes you just have to carpe diem and have those deep-fried Oreos. For those whose diets are less restrictive (we're talking about those dang kids and their great metabolism), pack some snacks if you can. Certainly, there's no shortage of theme park snack ideas to find inside your favorite park's gates, but if you need to keep the budget under control (and they just...won't...stop...eating!!!) then include some fun, dessert-like snacks amongst the carrots and celery. Ziploc baggies of candy corn, candied almonds and kettle corn may help to stave off the screams when you decline to purchase that giant bag of cotton candy for your youngest child. 
Maximizing Your Value at Theme Park Restaurants
Another great reason to do your online planning is for savings. Many parks offer deals that enable you to save money by buying online. Some even offer all-you-can-eat type plans for a single day or the whole summer, securing even better savings. You can also save money (and calories) by opting for water over Coke, Pepsi and other caffeinated beverages. However, bottled water will likely cost more than even a super-sized soft drink. Nearly every theme and amusement park (along with many other venues) offers a souvenir cup that allows you to get free or deeply discounted refills. You may find some big savings by purchasing one or two souvenir cups and sharing them among your group, especially if you plan to visit the park again and can use the cup on return visits. While we styled these theme park food ideas specifically for long summer days at places like Kennywood, Idlewild (https://www.idlewild.com/) or  Sandcastle (https://www.sandcastlewaterpark.com/), you'll find many of these tips apply to many of the other fun things to do in Pittsburgh (https://www.kennywood.com/attractions). We hope this advice helps you have a fun and filling time on your next visit!  
Kennywood is America's Finest Traditional Amusement Park! The Pittsburgh-area park offers a unique mix of modern thrills and classic rides, including seven roller coasters, a 14-ride Kiddieland, and several attractions that cannot be found anywhere else. Kennywood, founded in 1898, continues to provide unforgettable fun for all ages.
Sandcastle Waterpark has been providing summer fun for 28 seasons. Sandcastle offers funs for all ages with 15 infamous waterslides, the wild Mon-Tsunami Wave Pool, scenic Mushroom Pool, relaxing Lazy River, pint-sized Tad Pool, and Wet Willie's Waterworks.  
Idlewild & SoakZone, founded in 1878 as a picnic ground along the Ligonier Valley Rail Road, is the longest-operating amusement park in Pennsylvania and third-oldest in America. It has been recognized as the world's best children's park by Amusement Today.