By: Mark Frazee, Content Manager and Ron Wabby, HR Assistant
For nearly 30 years, we've awarded academic scholarships to deserving Team Members at the end of each summer season. It's a Kennywood tradition to announce the winners on Labor Day. In line with our weekly 125 Thank-Yous, we thought we'd make this year's six winners our featured social media Team Members of the week!
"We want to recognize the accomplishments of our Team Members," says Joe Barron, Director of Human Resources. "This is us giving back to them as we recognize their contributions to their school, community and (of course) Kennywood!"
Each will receive a $1,000 scholarship as they pursue their post-secondary education. Please join us in sending a huge congratulations to Emily, Devin, Jenna, Zac, Cullen and Daniel! Here's a little bit about them: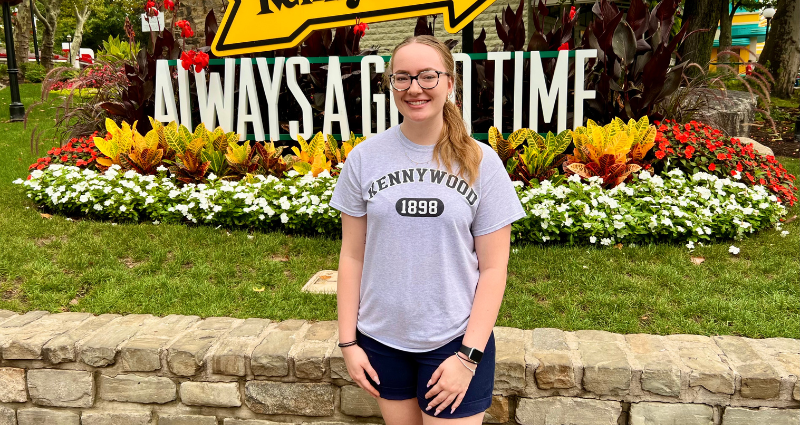 Emily has worked at Kennywood for four seasons in our Retail department, now as a supervisor. She attends Westminster College, majoring in Early Childhood Education.
"My favorite part about working at Kennywood is the Team Members and getting to know people I wouldn't have had a chance to meet otherwise."
Emily stayed busy in high school in the National Honor Society, Titans Leaders in the Community, Interact Club, Spanish Club, Art Club, Key Club and Future Homemakers.
Emily is also a skilled dancer, spending 11 years perfecting her craft. Tap dancing is her favorite style. Keep up all the great work, Emily!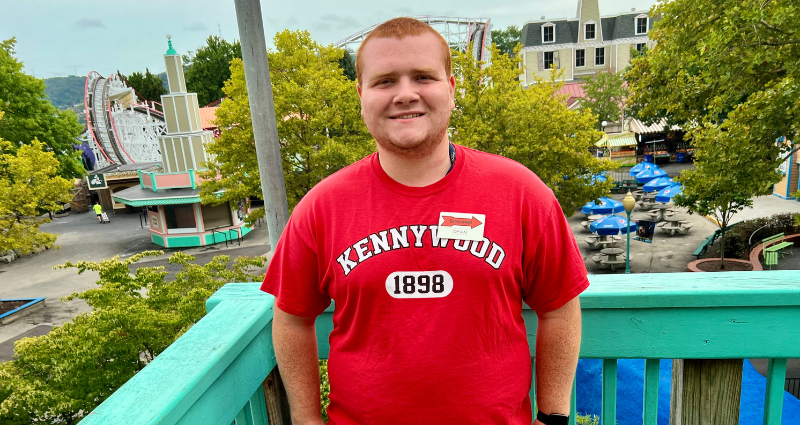 Devin has worked at Kennywood for two seasons on our ride operations team. You can usually find him at Noah's Ark and the Turtle.
Devin attends Robert Morris University, majoring in Mechanical Engineering:
"I want go into the robotics field; something that can help make difficult tasks easier, or the medical side where I can help save people's lives by working to reduce death rates in procedures via mechanics."
In high school, Devin was a Pittsburgh Promise Executive Scholar. Keep up all the hard work, Devin!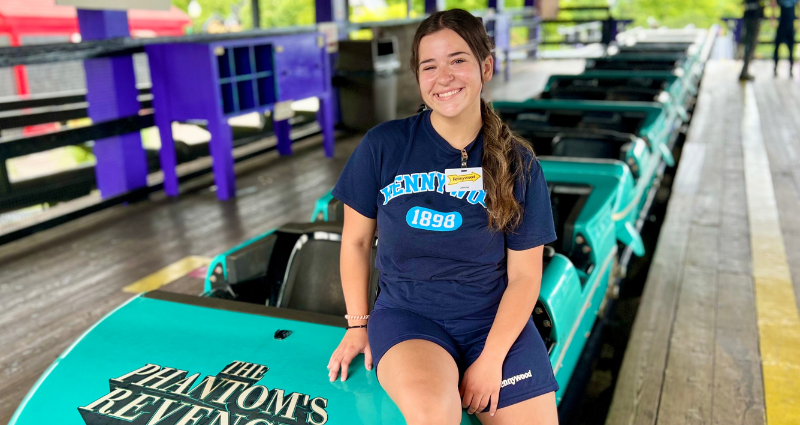 Jenna has worked at Kennywood for four seasons, with three of them in ride operations. She is currently a co-supervisor of the Phantom's Revenge and Black Widow.
"My favorite thing about working at Kennywood are all the people you meet - the Team Members and Guests, everyone has their own story."
Jenna attends Penn State Greater Allegheny and is majoring in Cybersecurity. She also likes to sing and enjoys playing the harmonica. You can hear her in action in our Pittsburg Plunge POV! Great job, Jenna!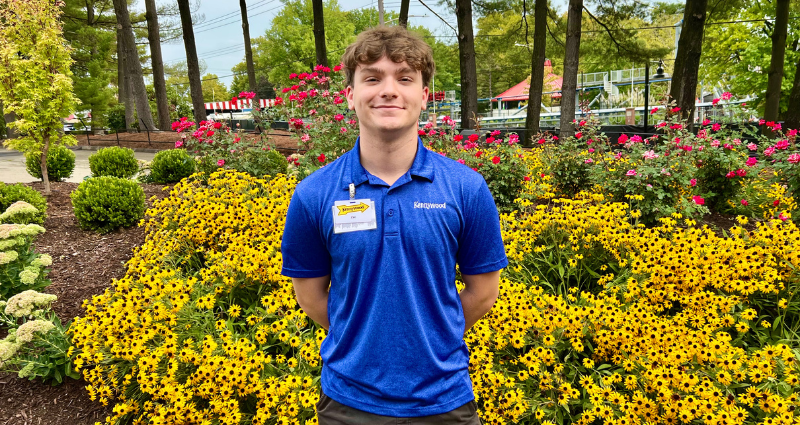 Zac has worked at Kennywood for two seasons, last year in Retail and this year as a Group Sales and Events Coordinator. He attends Penn State and is majoring in Agribusiness Management.
"I loved helping to coordinate the group picnics, interacting with these groups and helping to continue a longstanding Kennywood tradition."
Thanks for all you do, Zac!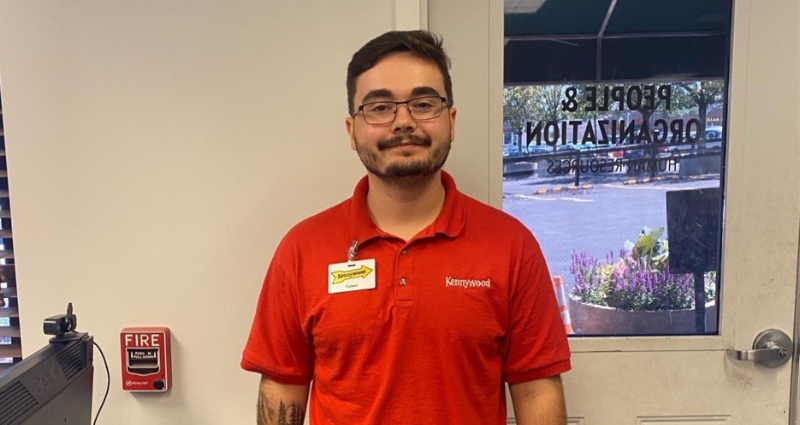 Cullen has worked at Kennywood for two seasons in our Admissions department. You can often find him at the Service Center, Customer Service and the Safety Center. 
Cullen attends PennWest Edinboro and is majoring in Psychology. He has been a member of the Psi Chi, Pscyh Club, American Sign Language Club and the Highland Ambassadors.
Thanks for always lending a helpful hand, Cullen!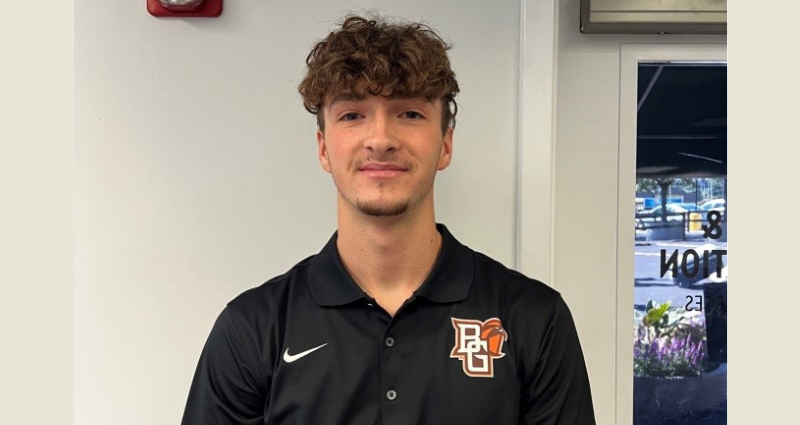 Daniel has worked at Kennywood for two seasons in our Retail department. He attends Bowling Green State University and is majoring in Sports Management.
While attending Norwin High School, Daniel was a multi-sport athlete, competing in basketball, football, cross-country and track and field.
Good luck, Daniel!
Please join us one more time in sending a HUGE congratulations to all of our winners! 
Curious about all of the many perks of working at Kennywood? Check out our Jobs page to learn more!